This is a fake account created for a prank. All information on this page is fictional, and it is kept as a way to commemorate OFIBTY history.
Ieva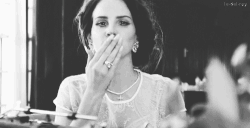 Also known as
Eve, Eva, Ava, Bird-Cherry Tree
First seen
26 February 2000
Family members
Unnamed mother
Unnamed father
Edgars L. (older brother)
Kristīne L. (younger sister)
Atpisies, aka Ieva, is a member of the Our Family Is Better Than Yours! family.
Place in the Family Tree
Edit
Nowhere
I was born on 26 February 2000 in Rīga, the capital of Latvia. My father is a businessman while my mother works as a neurosurgeon. I have an older brother named Edgars by two years and a younger sister named Kristīne by two years. I'm a big fan of ice hockey and football and my older brother is also a basketball player, but I'm even a bigger fan of music and art. Currently I attend primary school in Rīga but am on my last year and will go to gymnasium in the coming school year.
Loves travelling and has been to Estonia, Lithuania, Russia, Belarus, Finland, Sweden, Denmark, Germany, Austria, the Czech Republic, Hungary, Italy, Greece, Romania, France, Monaco, the Netherlands, Belgium, Spain, Portugal, Switzerland, Scotland, Ireland, Malta, Australia, the USA, Japan, and Brazil.

In the USA she's been to New York, Massachusetts, Florida, California, Illinois, Washington, Hawaii, and Alaska.

Is a natural blonde but dyes her hair red.
Has an older brother who's 18 and younger sister who's 14.
Speaks fluent Latvian, English, and Russian, is planning on learning Swedish, and can understand some Lithuanian.
Wants to become a psychiatrist.
Some of her favorite musicians include Lana Del Rey, Melanie Martinez, Marina and the Diamonds, and Twenty One Pilots.
Has recently become a Eurovision fan.
She works as a model in Rīga and has modelled since she was 4 years old.
She is of Latvian and 1/8 Russian descent.
Her real life best friend Anastasija is also a member of the wiki.
She is left-handed.
She loves musical theatre and has performed in local productions of Seussical, Annie, Spring Awakening, High School Musical, and The Addams Family.
Relationships
Edit
Ad blocker interference detected!
Wikia is a free-to-use site that makes money from advertising. We have a modified experience for viewers using ad blockers

Wikia is not accessible if you've made further modifications. Remove the custom ad blocker rule(s) and the page will load as expected.