10pxembed/tux7eKFZn301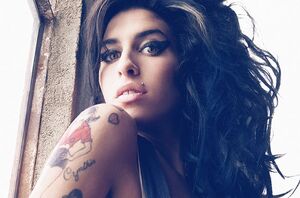 Vital Statistics
Other
Diamondsareforever, aka Lily, is a member of the Our Family Is Better Than Yours! family.
Place on the Family TreeEdit
On the family tree, she is in a relationship with Delilah
RelationshipsEdit
She arrived on OFIBTY chat to tell us off for trolling the HG wiki, and ended up joining us.
Favorite singers/groups are Amy Winehouse, Lana Del Rey, Maroon 5, Nicki Minaj, Lady Gaga, Coldplay, Paramore, Alabama Shakes, Rihanna, Lorde, Miley Cyrus, The Rolling Stones, and Led Zeppelin.
Favorite TV shows are Game of Thrones, The Walking Dead, American Horror Story, House of Cards, Orange Is The New Black, Transparent, Daredevil, Fargo, Unbreakable Kimmy Schmidt, Inside Amy Schumer, RuPaul's Drag Race, and Big Brother
Favorite Movies of 2012: Argo, Life of Pi, Beasts of the Southern Wild, Django Unchained, Les Miserables, Silver Linings Playbook, Zero Dark Thirty
Favorite Movies of 2013: 12 Years A Slave, American Hustle, Gravity, Dallas Buyers Club, Her, and Nebraska
Favorite Movies of 2014: Boyhood, Birdman, The Grand Budapest Hotel, The Imitation Game, Selma, Whiplash, Gone Girl, Wild, Foxcatcher, Ida, Leviathan, and Wild Tales
Cannot stand any type of social media what so ever
Can't go on chat without spamming at least once
Her favorite animals are cats, dogs, pandas, lions, tigers, zebras, bulls, wolves and penguins
My Favorite GifsEdit
TemplatesEdit
| | |
| --- | --- |
| | This user thinks everyone here is amazing the way they are |
This user loves


Lana Del Rey

!
| | |
| --- | --- |
| | This user loves |
Fun FactsEdit
Joined the Wiki: April 13th, 2013
Promoted to Chat Mod and Rollback: June 3rd, 2013
Ad blocker interference detected!
Wikia is a free-to-use site that makes money from advertising. We have a modified experience for viewers using ad blockers

Wikia is not accessible if you've made further modifications. Remove the custom ad blocker rule(s) and the page will load as expected.