This User Has Left the Wiki and will be dearly missed.
Lead The Careers
An all-round awesome person.

Lead The Careers, also known as Eloise or Ellie, is a member of the OFIBTY wiki.
In the current family tree, she is the daughter of Andrew and Tiffany, and the sister of Mark and Liz.
10pxembed/giTob-5IENg1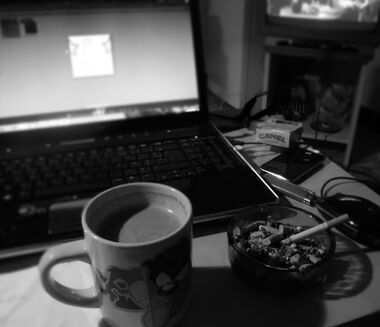 She can sing, and play guitar, and has an account on KaraokeParty.com where a few of her covers are.
Is called "Fire Eyes" by her family, as her eyes are amber and often look orange.
She is a talented dancer, and knows the dance to PSY's "Gangnam Style" backwards (literally).
Her nickname is "Impatient Elly", given to her by Joey.
She plays football, basketball, cricket and netball.

She is obsessed with the urban legend of Slenderman.
She loves and watches horror films, and often writes horror stories.
She has read all of the Harry Potter and Hunger Games books, and seen all the films at least twice.
In middle school she joined theatre club, but quit because the people there were horrid to her.
She ships Jarley, Puckleberry, St. Berry and Brochel.
She shipped Finchel during Season One, but gave up on them cause Finn treated Rachel badly in S2 and S3.
Plays "Slender" at least three times a week.
She wants to live in the USA.
She is dying for Glee: Season 4 to air over in England.
She is tired of all the lies going round.
She believes everything happens for a reason - there's no such thing as a coincidence.
She likes animated Disney films, like Brave and Toy Story 1, 2 and 3 etc.
She is an only child.
She is probably the quickest typer this side of the planet.
Is seriously sarcastic - seriously. The people on chat know that.
She believes in ghosts, and her house is haunted.
Very rarely has nightmares, but when she does, they are terrifying.
She is a member of The Laylas.
She can't sleep when the door is open, not even slightly, and she must be listening to something, whether it be music or gameplays, or anything. Also, there can't be any light in the room - she gets easily distracted.
She's nocturnal, and prefers sleeping in the day and playing video games all night.
She plays first-person shooter games several times a week, and is slowly getting better.
Hates the emoticon a lot. A lot.
She is very, very, very excited for The Slenderman film to come out.
Loves wearing baggy shirts, especially one of her mum's grey jumpers which she pretty much lives in at the weekends.
She cannot cry on command, and it takes a lot to make her cry.
She hates those horrible, stuck-up girls at school who bag all the boys.
Loves those awesome teachers who actually make learning fun.
Hates it when sex education starts in class, not because she hates it (that sounds really creepy), but because everyone in the class starts laughing.
She refuses to ever change her username unless she really, really has to.
Wolves are her favourite animal, as shown by the .GIF below.
One of her bedroom walls is literally covered in posters.
She loves images of coffee and cigarettes, for some reason.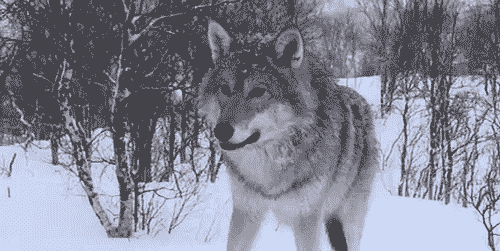 Things I've Created
Edit
Galleries
Edit
The Art I've Made on this Wiki
Edit
All the GIFS I Own
Edit
Desktop Backgrounds I Made
Edit
Wiki Outfits
Edit
Relationships
Edit
My Awesome Quotes!
Edit
"

I have a wicked (jn a bad way) sense of humor. For example, if I were Tulisa and Gary Barlow had a go at me for having fag-ash breath, I'd just ask him if he had sold the cradle yet.

"

—Eloise, demonstrating her rather cruel sense of humor.
"

Apparently, my best friend's brother bedded a girl on a drunken night, then when he woke up, the girl was missing and the words "Welcome to the AIDS club" was scribbled on the mirror.

"

—Eloise telling an infamous incident to her fellow wikians.
"

...Genius, Sherlock.

"

—Eloise's sarcastic quote when someone announces an idea that everyone already thought of.
"

My friend once made a soup out of what she found in the fridge. It was onion-double cream-tomato-pasta-ketchup soup.


And it was bloody horrible.

"

—Eloise telling her peers about her friend's terrible cooking.
"

I don't get the bunnystripper emoticon. I mean, a bunny is covered in fur. The only way it can strip is if it shaves...

"

—Eloise about the awesome 'Bunny stripper' chat emoticon
"

I don't see the point of singing lessons when you can already sing

"

—Eloise discussing her singing voice
"

The chances of Ellon happening are equal to the chances of John ever getting laid - f**king non-existent.

"

—The classic insult said by Eloise.
"

"'Slut'" was originally the term for women whose rooms were extremely untidy." Well, I go round sucking dicks, then.

"

—Ellie reading a fact from a website and giving her opinion.
"

"'Terrible musicians were tortured in medieval times." Someone get me Justin Bieber, One Direction and a time machine. Now.

"

—Ellie giving her opinion on another fact.
Templates
Edit
This user is

tired

of all the

lies

and

drama

on this wiki.

This user thinks that Andany
is the best wiki couple!




Late nights. Bikinis.




Short tops. Flip-flops.




Sunglasses. Sunshine.




Loud music.


Pool parties.


Warm beaches.

Beautiful sunsets.




Summer.


| | |
| --- | --- |
| | This user is happy :) |

| | |
| --- | --- |
| | This user loves |

This user loves


Lana Del Rey

!

| | |
| --- | --- |
| | This user thinks everyone here is amazing the way they are |

This user believes in

ghosts

.

| | |
| --- | --- |
| | This user loves Skins |
</div>