SwiftasticSam


Birthday
9th February
Gender
Female
Hair color
Brown
Eye color
Hazel
Hometown
Istanbul, Turkey
Nicknames
Sam (Everyone)
Sammy (The Others)
Sammi (Delilah)

The Turkish Muslim
Samm-ie, Neice (Shan)

Our Family Is Better Than Yours
User Level
User
Creator of
Fly Away (With LonelyMockingjay)

SwiftasticSam
, aka
Selda
, is a member of the
Our Family Is Better Than Yours!
family.==
Place In The Family Tree
==
I really have no idea anymore. 
She can play guitar, piano, clarinet, flute, violin, and she loves songwriting.
She was born in Instanbul, Turkey.
She lives in a penthouse in Austin.
She has a penthouse in Manhattan, a bungalow in Turkey, and a mansion in Paris.
She has several houses located across the states.
Her nickname is Sam, or Samantha.
She is a Swiftie.
She is OBSESSED with Taylor Swift and Miranda Cosgrove
Music is my life and so are these women.
Taylor Swift
Edit
Enough said.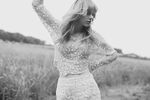 Miranda Cosgrove
Edit
She is so sweet and caring, and her songs are full of power and are so meaningful. Love her.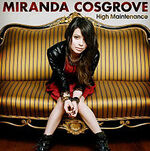 Melanie Martinez
Edit
I love her to bits, I just wanna hug her and I just can't say more, she is amazing and CAN sing!.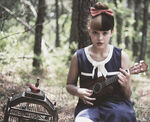 RelationshipsEdit
Samau (Dating)
Salilah (BFFFL's)
Seloise (BFF's)
Joam (Good Friends)
TemplatesEdit
This user wants Sam
to win the User Challenge!
This user thinks
Taylor Swift is the best!
| | |
| --- | --- |
| | 4 Years FEARLESS |
This user is madly in

love

with Mau

This user thinks that Andany
is the best wiki couple!
This

user

wants

to

wish

Tom


a

happy

birthday!

0pxembed/HKN2ty934FQ1
Ad blocker interference detected!
Wikia is a free-to-use site that makes money from advertising. We have a modified experience for viewers using ad blockers

Wikia is not accessible if you've made further modifications. Remove the custom ad blocker rule(s) and the page will load as expected.