The BB Oscars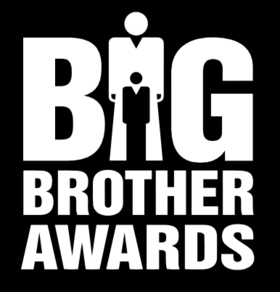 Our Family Is Better Than Yours
The Big Brother Oscars are an annual awards ceremony held every year. It combines votes from Wikia, Twitter, and people involved with the show in order to decide who wins each award.
The awards start off with 24 categories for 24 different items that were showcased on Big Brother. The 4 nominees will be decided for each category, and finally, the public will vote to decide the winner for each category.
The awards will be held in February/March 2014.
The Big Brother Oscar Results
2014
Category
Winner
Finalists
Sexiest Male
TBD
Sexiest Female
TBD
Best Non-Winner
TBD
Best Winner
Greatest Player
Best Season
Best First Evictee
Best Pre-Jury Evictee
Best Jury Evictee
Biggest Hero
Biggest Villain
Best Blindside
Best Backstabber
Biggest Flirt
Most Strategic
Best Cleavage
Best Abs
Best Body
Favorite LGBT Houseguest
Best Returning Houseguest
Best New Houseguest
Best Twist
Best Favorite Housguest
Best Host
Multiple Winners
Edit
Ad blocker interference detected!
Wikia is a free-to-use site that makes money from advertising. We have a modified experience for viewers using ad blockers

Wikia is not accessible if you've made further modifications. Remove the custom ad blocker rule(s) and the page will load as expected.