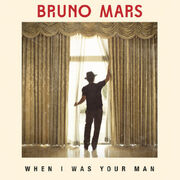 Okay, so I decided to start a song of the day blog to show you people some real music. Not that crazy hipster shit real music. Okay so there aren't gonna be too many modern songs, but I decided to start with one. This song feels like a throwback song. Beautiful piano, beautiful lyrics. It has a soulful feel as a vulnerable and emotional ballad. It's a combination of soul and pop. You can actually hear the heartbreak in his voice. The song is...When I Was Your Man by Bruno Mars 
Ad blocker interference detected!
Wikia is a free-to-use site that makes money from advertising. We have a modified experience for viewers using ad blockers

Wikia is not accessible if you've made further modifications. Remove the custom ad blocker rule(s) and the page will load as expected.