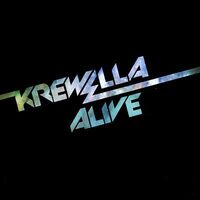 Hey guys, it's time for my song of the day blog. Well here goes nothing, today's song of the day is...."Alive" by Krewella. "Alive" is a great dance-pop track that you can dance to at the clubs all night long and I really hope you enjoy it. Here's the links.
YouTube: here

U.S. iTunes: here

UK iTunes: here

Official Site: here

Hope you enjoy the song and leave your reactions to it in the comments, thanks.
Ad blocker interference detected!
Wikia is a free-to-use site that makes money from advertising. We have a modified experience for viewers using ad blockers

Wikia is not accessible if you've made further modifications. Remove the custom ad blocker rule(s) and the page will load as expected.