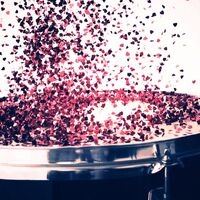 Can't believe I already lasted five blogs
. Oh well, the song for March 23, 2013 is..."Your Drums, Your Love" by AlunaGeorge. AlunaGeorge are an English synthpop duo made up of Aluna Francis and George Reid. Gee, I wonder where they came up with their band name. Hehe, well enough with my corniness. "Your Drums, My Love" is a synthpop song with R&B and UK garage influences and it's just a truly beautiful song that I think most of you would enjoy. Well here's where you can listen.
YouTube: here
U.S. iTunes: here
UK iTunes:


Official Site: here

Comment your thoughts

Ad blocker interference detected!
Wikia is a free-to-use site that makes money from advertising. We have a modified experience for viewers using ad blockers

Wikia is not accessible if you've made further modifications. Remove the custom ad blocker rule(s) and the page will load as expected.