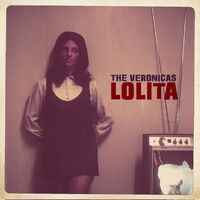 Welcome to yet another song of the day blog by moi. Today's song is just amazing where one of my all time favorite duos breaks into a new genre. Without further ado here is the song of the day for March 24, 2013..."Lolita" by The Veronicas. "Lolita" is a pop, dance-pop and dubstep song and let me tell you this...it's just fucking amazing, words cannot further explain this song so I'm gonna let you just listen right now. Ok?
YouTube: here
U.S. iTunes: here
UK iTunes:


Official Site: IDK why I add this every time, so N/A
Leave your thoughts in the comments. 
Ad blocker interference detected!
Wikia is a free-to-use site that makes money from advertising. We have a modified experience for viewers using ad blockers

Wikia is not accessible if you've made further modifications. Remove the custom ad blocker rule(s) and the page will load as expected.